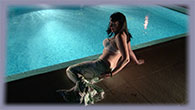 Tanja reads a fascinating book, at warm evening, sitting on her balkony. As she gets tired,he goes to bed. Falling asleep, she can not stop thinking about the story.
This video is for the download in "Full HD" quality and without the original sound.
This videoclip is 24 minutes long.
Price: 48€
other currencies are accepted and the rates are converted by Paypal